The Liberal Democrats have always been quite strong here for some reason, perhaps it's because they used to be a bit of a tree hugging, lentil eating, sandal wearing hippies that appeals to middle class "spiritual" sorts, but recently they have been doing really rather well.
Our current MP, Oliver Letwin(d) (I know it's a childish joke but it was first made by a child so there) who is a Conservative, works for a bank and seems to have had his
Wikipedia
page changed since the election was called (it used to mention that he has changed his name from Gideon because he thought it too posh and that he is the heir to a Baronship (or whatever the correct word) but this isn't the kind of
image the Tories are trying to portray in this campaign. Although he's not as posh as the bloke standing for Dorset South, owner of
7,000
aches of land, Richard
Drax
, or to give him his full name, Richard Grosvenor Plunkett-Ernle-Erle-Drax ), only has a majority of just over 2,000.
During this election campaign I have noticed something a little strange, only large areas of open land seem to be supporting the Tories, mostly boggy fields, such as here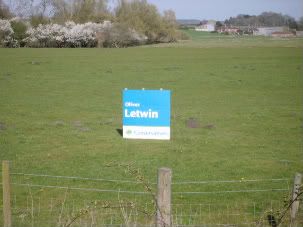 and here.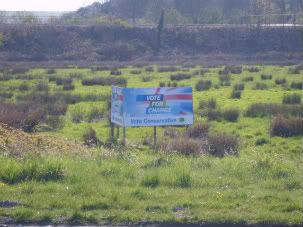 All over
Dorchester
are little orange diamonds expressing their support for
Sue Farrant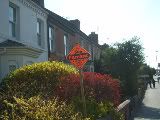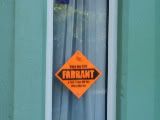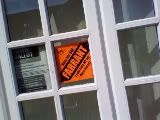 but I have found only one supporter for Mr Letwin(d) and he didn't seem that proud (I'm sure there are more but I haven't seen their signs).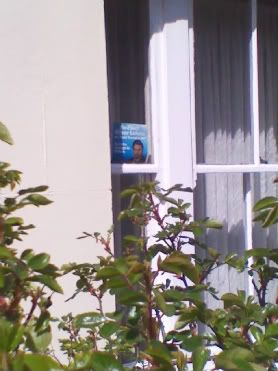 Is this proof that we have a large swing to the Lib Dems following the leadership debates and hard work by local activists or that the Conservatives aren't that proud of being Conservatives and only sheep are untroubled by looking as though they might vote that way? Who knows? We will all find out on May the 7
th
. To be honest the Tories probably don't have any posters for homes but that would ruin my narrative and we can't have that.